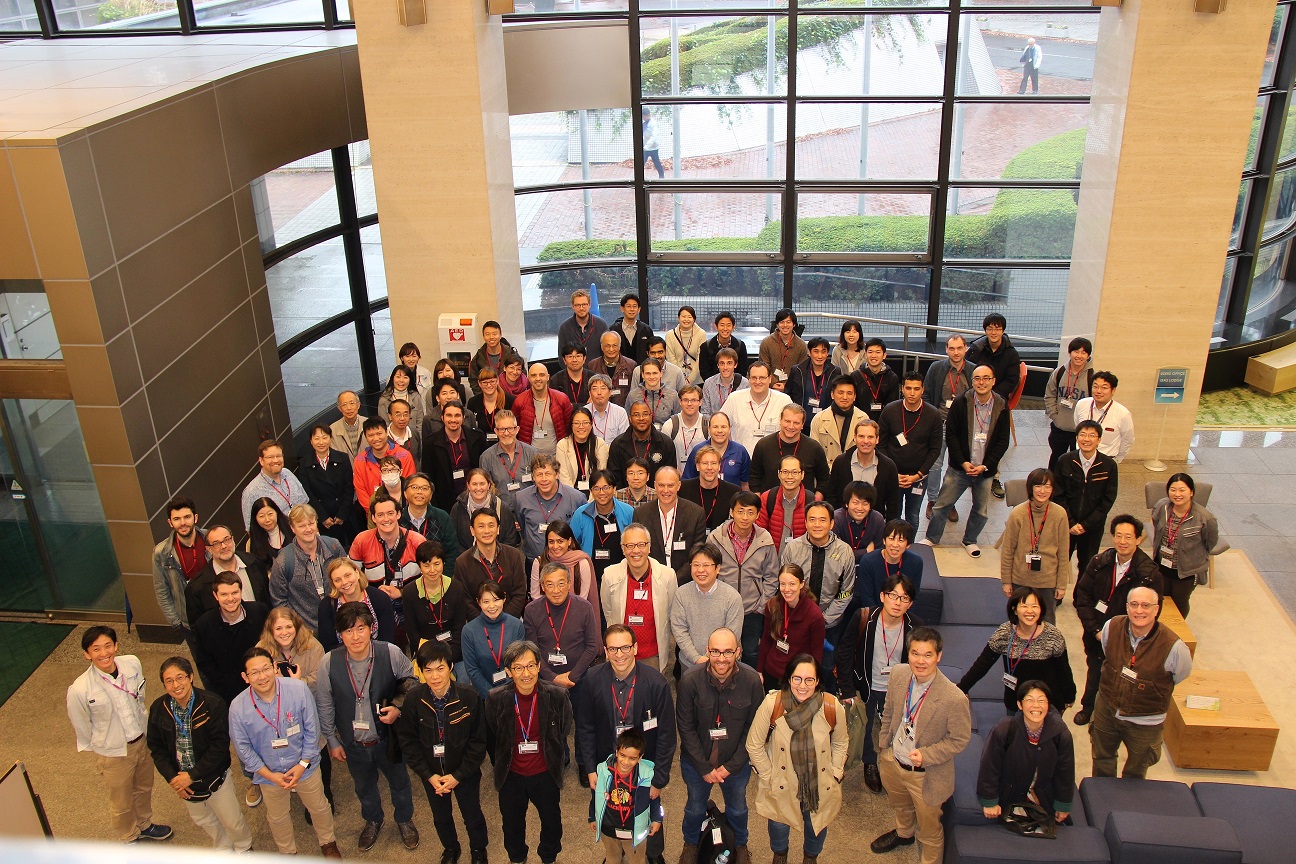 Scope
The Hayabusa2 spacecraft has been arrived its target asteroid, Ryugu. Their remote-sensing observations are now on-going to let us surprise a lot by showing new insights of the C-type asteroid.
Thus, the main topics for this time are quick-looks of remote-sensing results by Hayabusa2 and also overviews of the other sample return missions planned by JAXA and other space agencies.
In order to synchronize with current results of planetary material sciences, this symposium is jointed with "The session of Antarctic meteorites in the Ninth Symposium on Polar Science (41st Symposium on Antarctic Meteorites)", which is detailed in the following URL.
http://www.nipr.ac.jp/symposium2018/
Let us join and set a prospective to the future solar system science driven by these topics with this symposium!
Topics
Quick-looks of remote-sensing results by Hayabusa2 and planetary materials sciences related to the asteroids
Next sample return missions; MMX, CAESAR, etc.
Studies related to Hayabusa-returned samples
New insights from solar system material analysis
Prospect of solar system evolution by theoretical, observational and experimental studies
Other related studies
Invited speakers
Hayabusa2

Yuichi Tsuda (ISAS/JAXA)
Sei-ichiro Watanabe (Nagoya Univ.)
Seiji Sugita (Univ. Tokyo)
Tatsuaki Okada (ISAS/JAXA)
Moe Matsuoka (ISAS/JAXA)
David Hercik (Tech. Univ. Braunschweig)
Hikaru Yabuta (Hiroshima Univ.)

MMX

Tomohiro Usui (ISAS/JAXA)

CAESAR

Tomoki Nakamura (Tohoku Univ.)

HERACLES

Yuzuru Karouji (JSEC/JAXA)

DESTINY+

Tomoko Arai (Chiba Inst. Tech.)

OKEANOS

Motoo Ito (Kouchi Core Center/JAMSTEC)